The wedding season is approaching and all the women might be looking out for what to wear to look special this time. Well, nobody can ignore how charming a woman looks in an elegant saree or a well designed lehenga. So, why not combine both together to make one mesmerizing dress to add to the sensuousness. Here, we are talking about the new trend, Lehenga Saree.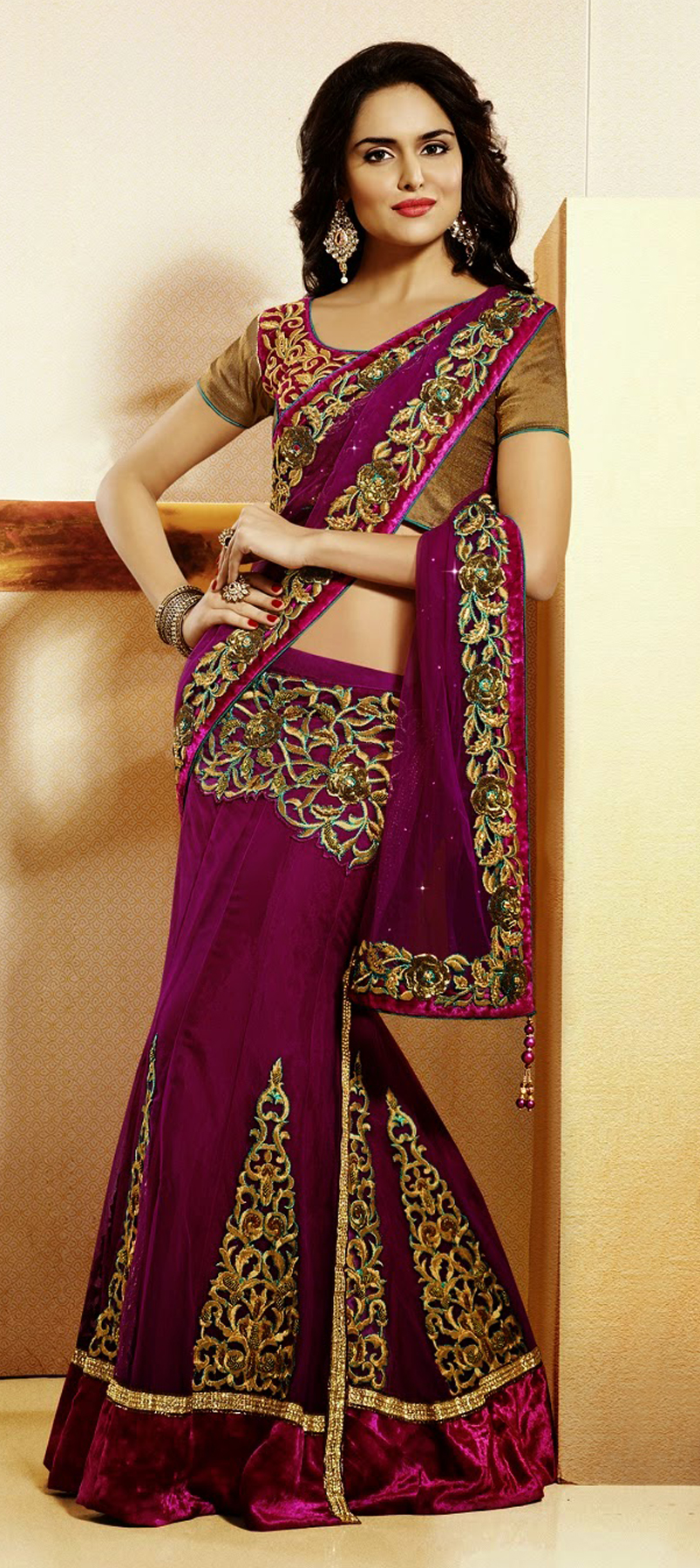 Lehenga saree is a great innovation in Indian fashion. They are available in a variety of designs, be it lehenga like flares or saree like pleats, there are a lot of options. What makes a lehenga saree unique is that it has the design of lehenga in the pleats area and the pallu is draped like a saree.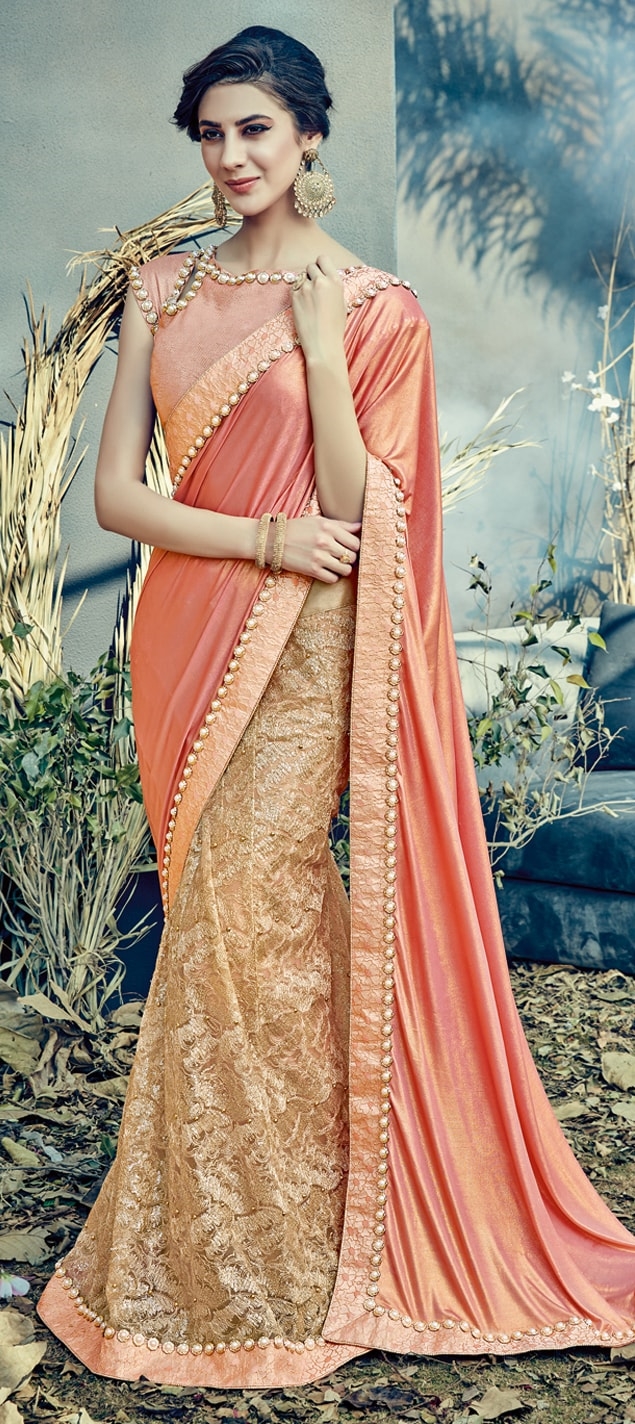 This attire is highly favored by young brides and other women as the perfect wedding wear considering its easiness to wear and elegance. It has gained popularity and the one who is wearing it, feels fascinated.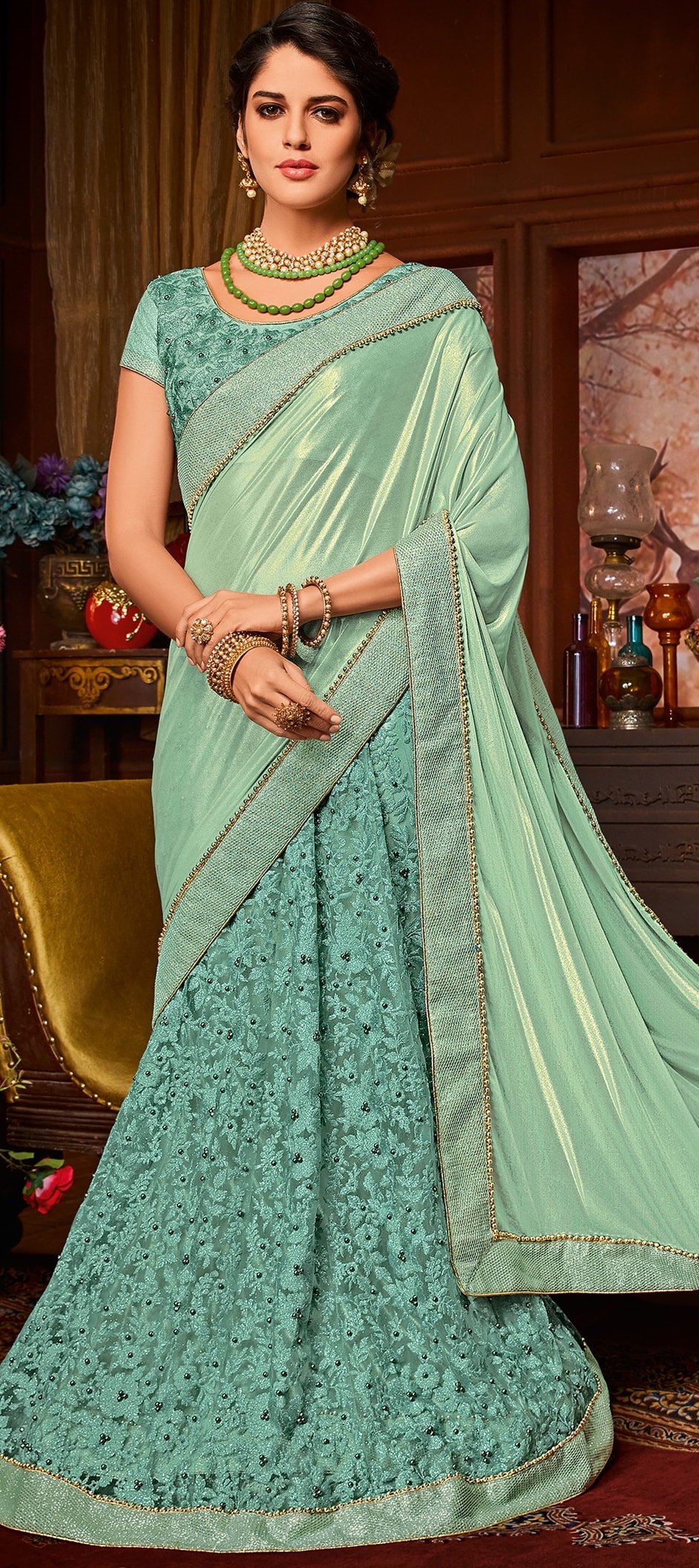 Indian wedding wear is also in vogue abroad d ue to the crafting and sophistication. For years, lehenga choli and sarees have ruled over the wedding outfits. But now the trend is changing with the introduction of new and fresh garb like the Lehenga Saree.
However, Lehengas and sarees have not been a grace only for weddings, they are very popular amongst festive wear too. So, Lehenga Saree can be a great option for festival outfits which are sure to add a charm to your celebrations.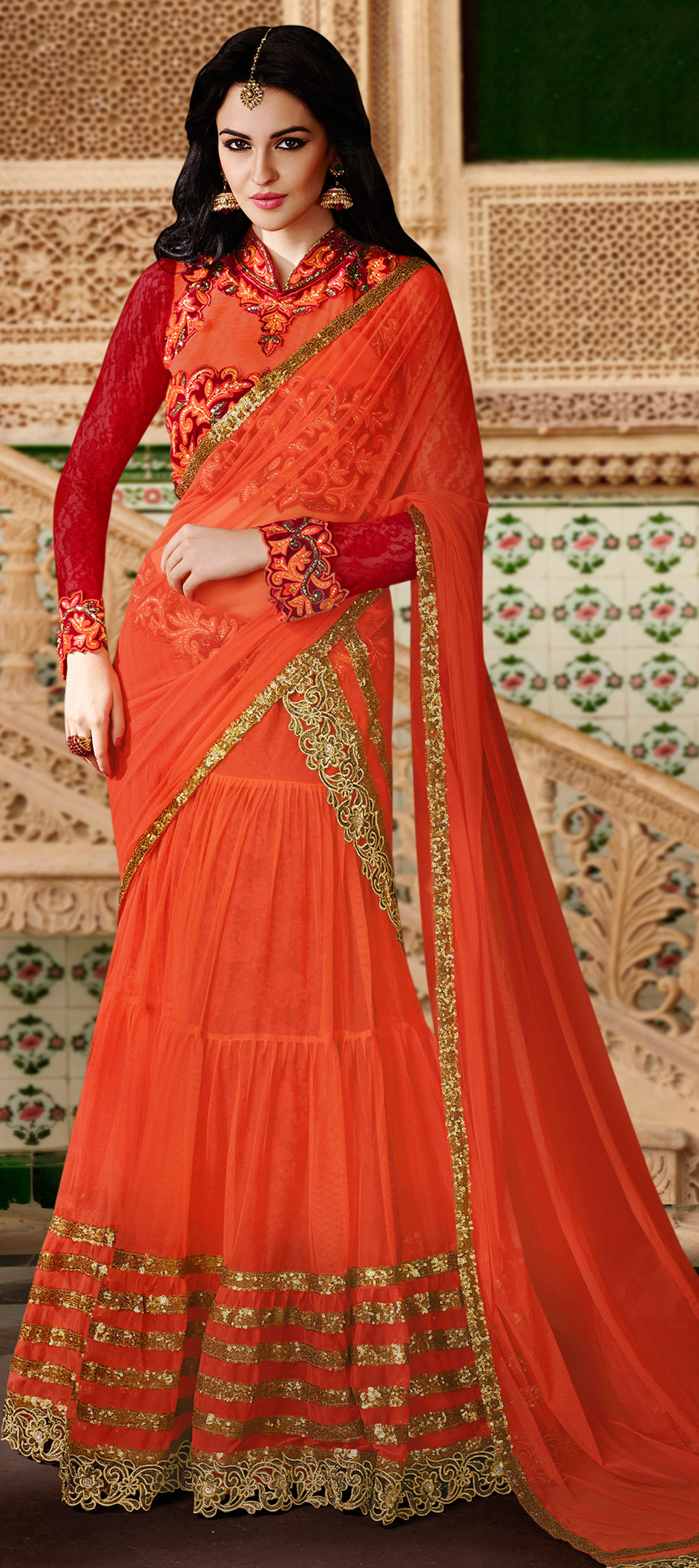 India's top fashion designers are also busy in introducing great designs in the Lehenga Saree range. Manish Malhotra is one of the favorites. Every woman has a crush for his designs, isn't it? He has designed some great Lehenga Sarees which are sure to revive the ethnic avatar of women.
If you too are thinking of catching up with the trend and buying Lehenga Sarees for yourself, then you must try the collection of Indian Wedding Sarees. They have some of the most beautiful designs and a wide range of ethnic and bridal wear. We are sure you will like their collection.