In today's stressful life, we sometimes forget to take care of our mind, body and of course, the soul. We forget that the amount of negative impact our modern lifestyle is casting upon us. However, one thing that can save us from this scenario is Yoga. In fact, the meaning of Yoga in Sanskrit is "to join". Yoga has been proven to have many physical and mental remedial benefits for women as well as men. A sedentary lifestyle has even more negative impact on our body than smoking. Neck and back pains have been a problem since long for women. Lack of physical activity like sitting for hours in front of computer, driving for extended duration, improper body postures while sleeping are some causes of these complications.
A study has found out that sedentary lifestyle also promotes faster aging of cells. In fact, the research says that women who sit for 10 hours without any physical activity tend to make their cells older by 8 years, biologically. Women don't want to look older, isn't it? Absolutely, Yoga is the solution.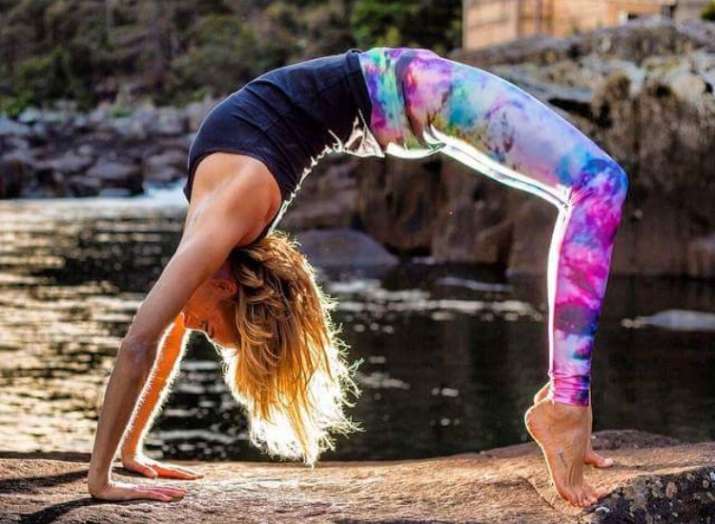 The International Yoga Day is approaching and lakhs of people all over the World are setting up for the same, even Bollywood celebrities. Here, we can take the example of famous actress Malaika Arora Khan. She is gearing up for the World Yoga Day in style with her cool black yoga leggings. Her instagram pictures are spectacular. Some of the other celebrities addicted to yoga are Bipasha Basu, Shilpa Shetty, Lara Dutta. We can indeed see the positive effect of Yoga on their figures and that how young they look even in their 40s.
Yoga should be performed in comfortable clothes that are not too tight. Clothing like jeans, tight fitting shirts or pants should be avoided for Yoga. We can opt out for clothes like tops, shorts, T-shirts, yoga pants and leggings which are somewhat loose on our body. It keeps our blood circulation in check while we are performing some complex yoga poses. We can see in Malaika's pictures that how comfortable clothes she is wearing which do not interfere in her postures.
There are various communities worldwide that teach Yoga, meditation and various other physical and mental fitness exercises. Their efforts are truly commendable in making the lives of people healthier and promotion of Yoga all over the world. So, let's prepare ourselves for the yoga day and take a pledge that we will put an end to sedentary lifestyle from this day onwards. Let's brace Yoga and bestow our mind and body with the everlasting gift of physical and mental fitness.